Backseat Memories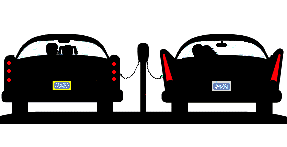 Due to lack of sufficient bandwidth, recent issues and current events, the webmasters have decided to remove all music from Backseat Memories. We do this with much sadness and regret. We encourage you to visit our forum where you may leave your comments or you may try your hand at our oldies quiz. Watch for a new and exciting Backseat Memories to debut in a few months.

We want to thank all of our loyal visitors for their support and encouragement. Many of you have written to express your enthusiasm and some of you have become cherished friends. We thank you all.
Test your knowledge with our oldies quiz.
How many of these backseat memories do you recall?
Stop by the Backseat Memories Forum and tell us what you think.
Your suggestions and comments are welcomed!
We do not support or promote copyright infringement. Music and lyric copyrights remain the sole property of the copyright holders. No infringement is indicated or intended. Material contained here is from our own personal collections and is provided for entertainment, educational, and non-commercial use only. Please do not reproduce this page or any of the associated pages and do not link to or download any of the music files contained within. That is stealing our bandwidth which results in our host closing our website for extended periods of time. Be kind and let everyone enjoy the music.




---
© 2001, 2002, 2003 Backseat Memories